Holiday Contest
Deadline 28th August
Summer finally arrieved and it's hot!
Even in the Empire and therefor our Empire OC's (that still needs their own section
) want to get a nice dress!
So for this Contest you will  pick one of the Empire OC's
and change their clothes into something summerthemed!
And yes it dont have to look like middleage just be creative :hun
Following the OC's (beside Kings family) you can choose: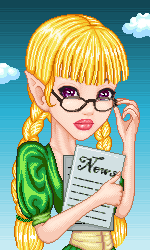 On my page you'll find some more refs from the ones only made from me.
(Bases all mine - the Newsspeaker was a collab Doll from SissyB and myself)
With your Entry you also pay 200 gold in.
The Winners will get from the gold:
1st place= 25%
2nd place= 18%
3rd place= 15%
4th place= 12%
5th place= 10%
6th place= 8%
7th place= 6%
8th place= 3%
9th place= 2%
10th place= 1%
From the eleventh, there is no more prize money.
Rules:
One Entry costs 200 gold!
Only enter your own work
No frankendolling, dollmaker- or kissdolls
You can submit two Entries but need to pay them.
Only one doll in one image!
NO Animation
Backgrounds allowed
Props allowed
Keep it PG-13 (no nudity/porn/splatter stuff)
Give credit! (even when the base is your own!)
Picture size limit is max 400x400 pixels
Please only submit .gif or .png
And remember only use the allowed OCs!
Simply enter your done doll with a reply to this topic.
Hope you will have fun
cya around
---
Permissions in this forum:
You
cannot
reply to topics in this forum